Having a massage in our ancient spa tower
is something special by itself...

... and our masseur Jan is a massage therapist from the bottom of his heart.

The wellbeing of our guests is his highest goal. He sees the person in their wholeness -

a treatment by him is like a therapy for body, mind & soul.
Let yourself be indulged!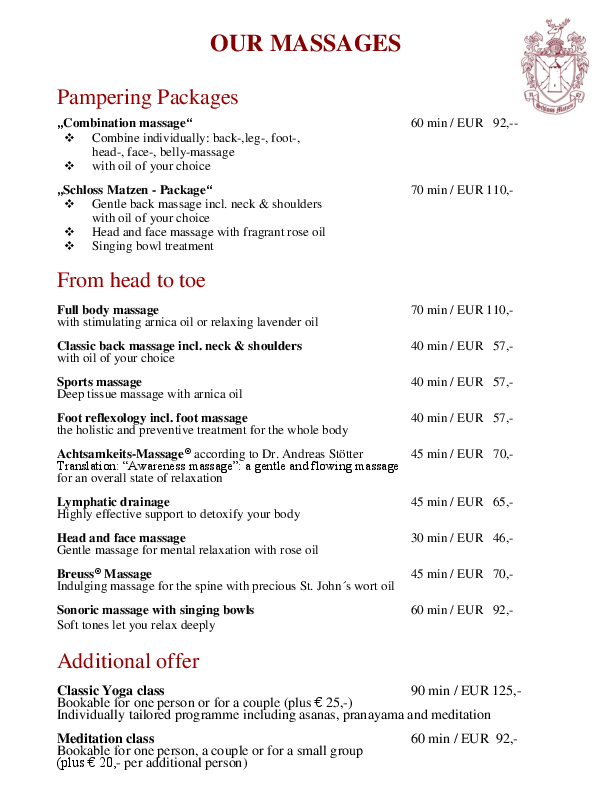 !